Use these training secrets to change your horse's behavior from "bad to good".
You'll have instant access to the course immediately after purchase. Your receipt and login information will be emailed to you. Be sure to check your Inbox or Spam folder.
We accept:
VISA or MasterCard
Need Help?
Call us at (209) 642-2804
9 AM - 5 PM PST
Monday - Friday
Customer Support
info@horsetrainingvideos.com
100% Satisfaction Guarnteed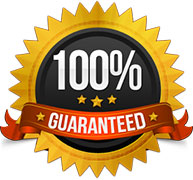 We will not share or trade online information that you provide us (including e-mail addresses).
All personal information you submit is encrypted and secure.